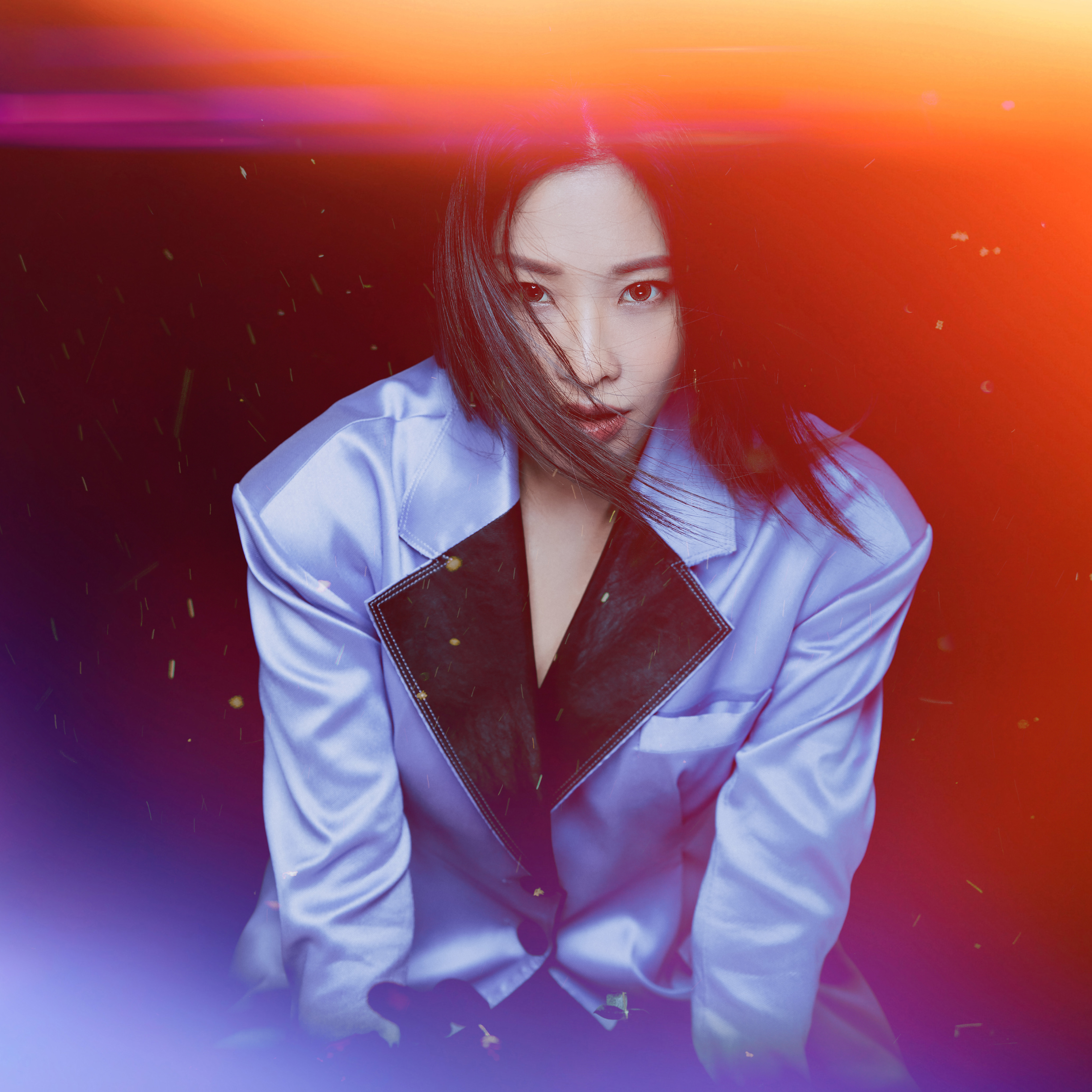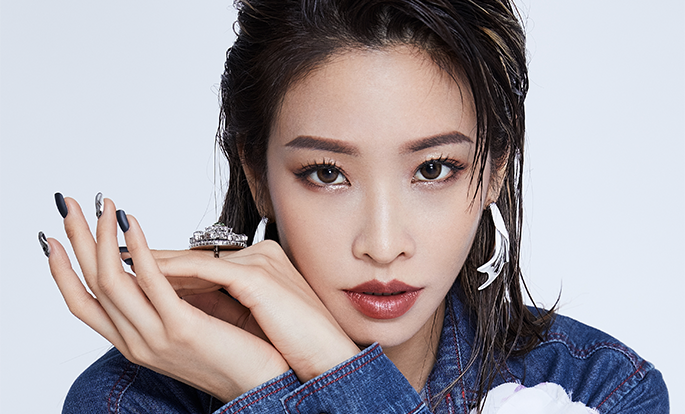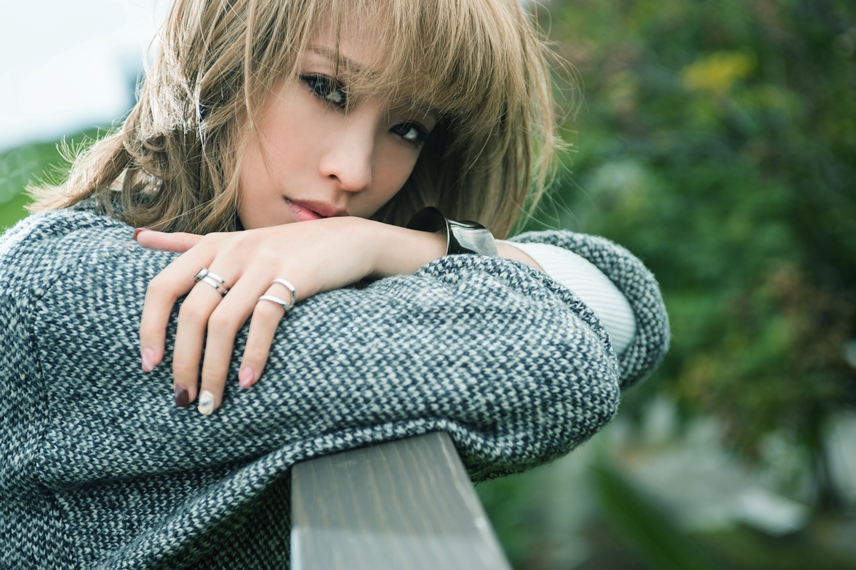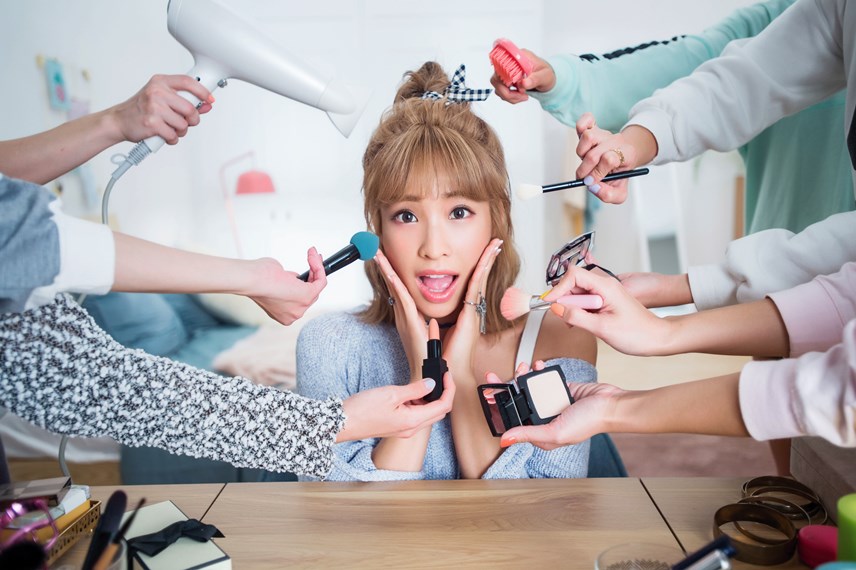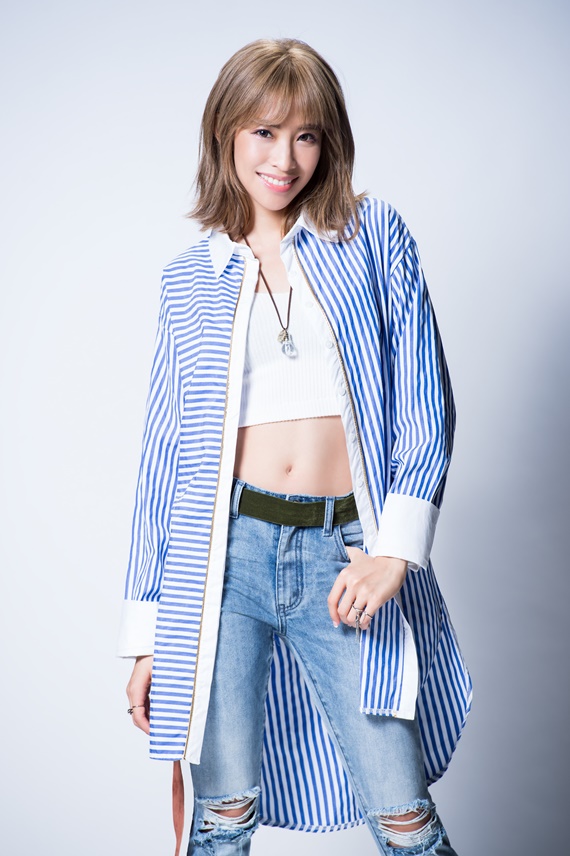 About Cindy
Cindy Yen, born in Houston, Texas, is a singer-songwriter, dancer, actress, producer and TV host. In October 2009 she released her first self-titled album "Cindy Yen袁詠琳", in which she wrote and produced the entire album. Her first single, "Sand Painting," a duet sung with Jay Chou and composed by Cindy herself, became an instant hit topping music charts all across Asia. Cindy's music covers an array of styles ranging from R&B, soul, pop, and classical, to rock, acoustic folk, electronic dance and hip-hop. Cindy released her second album, '2 Be Different', on 29 September 2011. Cindy again wrote and produced all ten songs on her album, except this time, Cindy shed her previous "girl-next-door" image and shocked the world with her new, sexy electronic dance single "陷阱" ("Trap") instead. Her second album successfully gained her the new title "唱跳創作新女生", or "singing, dancing, composing new female artist". '2 Be Different' received immediate recognition and Cindy won Best Stylistic New Artist at the Beijing MTV Super Awards 2011. She also received Best Single of the Year for "Trap" and Best Stylistic Breakthrough Artist of the Year at the prestigious Beijing Music Awards 2012.

Not only is Cindy a renowned singer, performer, dancer, and song-writer, but she has also started diving into TV & film. On July 5, 2011, Cindy debuted as a supporting actress in her first TV drama in the network series "瑰寶1949 (Invaluable Treasure 1949)". The TV series was nominated for 5 Golden Bell Awards including Best Male Actor, Best Female Actress, and Best Drama of the Year. "Invaluable Treasure 1949" ended up winning Best Artistic Design and Best Sound Effects. In January 2012, Cindy finished filming her first full-length feature film called "The First Time" (第一次) alongside actor Mark Chao (趙又廷) and Hong Kong model Angelababy. Cindy also wrote two theme songs for the film, which can be found on the original soundtrack. "The First Time" premiered in China, Taiwan, and Hong Kong on June 8, 2012, and received top box office charts in Asia.

In 2015, Cindy released her third album 'Fight For Love', in which she self-produced two of the music videos – "Come To Mami" & "Bad Boy". She has since released a three-song EP "This Moment" and multiple singles including "I Love Myself", "Fighting For Love" and "Brave". Her latest single "Brave" has reached over 3 million views since its release.
Discography
2022 TV Drama【The Lady in Butcher's House】, Interlude song "入夢"
2022 TV Drama【As We Wish】, Ending Theme "一夜風雨來"
2021 "Gimme Some Attitude"
2021 "Burning Like A Fire"
2021 Drama【The Ferryman: Legends of Nanyang】, Ending Theme "The Ferryman"
2020 COTTON USA Theme Song, Digital Single "21 Days"
2020 "Journey"
2020 TV Drama【The Little Nyonya】, Ending Theme "Impenetrable"
2019 TV Drama【Yong-jiu Grocery Store】, Interlude song "I Believe"
2019 COTTON USA Theme Song, Digital Single "Brave"
2018 【This Moment】EP
2017 COTTON USA Theme Song, Digital Single "Fighting For Love"
2016 COTTON USA Theme Song, Digital Single "I Love Myself"
2016 TV Drama【Ice Fantasy】, Ending theme song "Heart"
2016 TV Drama【Ice Fantasy】, Interlude song "Li Luo"
2015 Third album【Fight For Love】, 8 self-composed tracks
2014 Taichung Teddy Carnival, Theme Song "Fly Tonight"
2014 PTS TV Life Story【Smile in the Dark】, Interlude Song "Love is Black & White"
2014 TTV Drama【CHOCOLAT】, Interlude song "Is This Love?"
2013 Master Kong (Tingyi) 3+2 Cookie Series TV Commercial, Theme Song
2012 Fubon Culture & Educational Foundation Young Voice, Theme song
2012 TTV Drama【In Between】, Theme song "In Between"
2012 Movie【First Time】, Theme Song "Cry Like a Baby"
2012 Movie【First Time】, Interlude song "Arrangement"
2011 Second album【2 BE DIFFERENT】, 10 self-composed tracks
2011 Taichung Municipal Da-Dun Junior High School, Theme song "Forest of Hopes"
2011 PTS Drama【The Invaluable Treasure, 1949】, End title song "Dust"
2011 PTS Drama【The Invaluable Treasure, 1949】, Interlude song "After Pain"
2011 PTS Drama【The Invaluable Treasure, 1949】, Theme song "Invaluable Treasure"
2009 First self-title album【Cindy】, 10 self-composed tracks
Dramas / TV
2018 Female lead in Choco TV web series【Secret Lover】as Yan Yong-Xi
2018 TV Drama【Between】as Chen Le-Yan
2017 TV Drama【Memory Love】as Jenny
2017 LeTV Drama【Inference Notes】as Zhuang Yan
2016 TV Drama【Swimming Battle】as Fiona
2015 TV Drama【Bitter Sweet】as Tracy
2015 TV Drama【Youth Power】as Sophie
2012 PTS TV Life Story【Midsummer Night in Tainan】, Lead female role as Chia-Yi
2012 Movie【First Time】as Pong-Wei (alongside Angelababy and Mark Chao)
TV/Event Host
2019 TV Show【Weekend Party Up】
2019 The MICHELIN Guide 2019 Taipei Banquet (Bilingual Host)
2018 Cotton USA Event (Bilingual Host)
2017 TV Program【Super Taste】
2017 Shanghai FM101 Live Radio Program【心底嗨歌】
Concerts
FEB 2022 CCTV Lunar New Year Show <新春的交响-春到北方>
NOV 2021 Cindy Yen On Fire 2021 online concert
DEC 2020 Hunan TV New Year's Eve Concert
NOV 2020 袁詠琳乘風破浪CINDY棒棒 online concert
DEC 2019 Hualien New Year's Eve Concert
JUN 2019 Riverside Music Cafe <I Just Want To Sing Fore You II> Concert
MAY 2019 Riverside Music Cafe <I Just Want To Sing Fore You I> Concert
APR 2019 Riverside Music Cafe <Back To The Beginning> Concert
APR 2016 Voice Up Concert @ Legacy Taipei – Cindy Yen
MAY 2015 Riverside Live House - Cindy [Fight For Love] concert
NOV 2011 Riverside Live House – Cindy [2BD] concert
JUL 2011 Riverside Live House – first live music concert

Endorsement
2016 - 2018 Cotton USA Spokesperson
2015 - 2016 J & H Sports Spokesperson
2014 Taichung Teddy Carnival, Spokesperson
2013 T Grand <Assam Milke Tea> "Fiber Drink", Spokesperson
2012 Master Kong (Tingyi) 3+2 Cookie Series, Spokesperson
2012 L'Oréal Professionnel <Duo>, Spokesperson
2011 ROYAL DAMON Jewelry, Spokesperson
2009 FETnet Telecom Smart Series, TV Commercial, Composed & featured in theme song
TV Shows
2021 Golden Eagle Cartoon TV〈爸爸带你闯一夏〉
2021 MangoTV〈扑通扑通的心〉
2020 MangoTV 【My Ideal Home】
2020 MangoTV 【Sisters Who Make Waves】